Game Night Online Invitation
Game night with your family or friends is something you want to try every now and then when you have a day off. It is fun if planned properly since there are many game night activities that you can think of. Yoovite.com gives you an excellent tool by which you can invite your friends and relatives to the game night.
Gaming Duration
Games range from very simple to elaborately complicated. Some of them get over by 20 or 30 minutes while others may go on for hours and may be even days. So, if you intend to invite your family members, then you need not consider longer games. Always try to keep up to 4 games ready to play so that your guests can choose which one to play or whether to play them all together. You should also decide beforehand as to whether you are going to play one-on-one or team.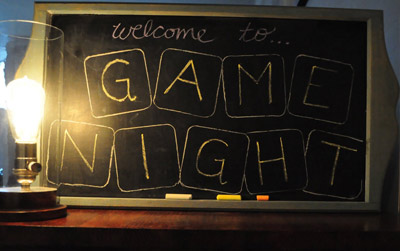 Theme and Venue
You can have a game theme if you want. You can pick one of your favorite games and customize your Yoovite invitation to invite your friends for that particular gaming night. For instance, you can have "Halo Night", "Call of Duty Night", "Age of Empires Night" and "Half Life Night" and so on. You can decorate your gaming room nicely with the game's posters. If it is a kids or teenage gaming night you are planning, then you can decorate with rock posters, celebrity pictures, cartoon characters etc. You should get the necessary infrastructure required for the gaming and set them in a big room. If you don't have large rooms in your house, then you can shift the gaming night to your friend's place if his/her family agrees.
Games
It is not mandatory to have only video games. You can have card games, and table top games such Monopoly, Trivial Pursuit, Pictionary, Scrabble, Rummy etc. Carrom and Chess can be included but they are not games that someone would like to play all night. Store bought and downloadable free games are not the only ones you can play. You can play dumb charades, name games etc. However, the standard gaming night consists of video games. You can include flash games, shooting games, fighting games, strategy games etc. They provide rich variety and long running storylines.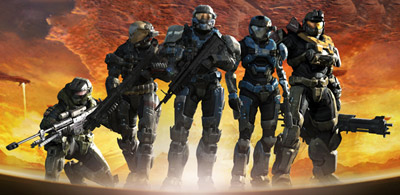 Food
You really don't need elaborate cuisines since all you would eat is junk food. Hence, order some pizzas, burgers, sandwiches etc. You need copious amounts of Lays, Kurkure, Kerala Chips, Groundnuts, and Cashew Nuts and so on. If it is a weekend gaming, then you will need to stuff your kitchen and refrigerator with lots of snacks.
Drinks
If you are sure to stay sober during serious gaming, you can have drinks. Beer is the usual drink during gaming nights. You can buy pint beers so that you can have more bottles. If there are four people, then typically you will need 20 bottles for one night. Whiskey is another option but it can get you inebriated and unfit for gaming if you drink too much.