Dinner Party Online Invitation
There are plenty of creative ways by which you can arrange dinner party. It is a great way to bring your friends and relatives together in an atmosphere of fun, party games and entertainment. Yoovite.com has a great online invitation tool to invite your relatives and friends in case you have plans to throw a diner party. The planning can get confusing and tough at times. If you choose the right approach, it will be very easy. The following ideas for event will help you prepare a good dinner party:
Date and Venue
You should know where you are going to throw the party and decide a time. You should also decide whether it is a theme party. If yes, choose the right theme. It is useful to start planning at least 2 weeks before the dinner date.
Inviting Guests
Once you have decided on the venue and date, you should send Yoovite party invitations to your guests using the invite tool. You should include the venue, date and timing of the dinner party in the invitation. You should have a rough idea about the number of guests who will arrive. You can ask for acknowledgement so that you get a rough idea about the people who would come.
Arrangement
Use nice and clean linens for the dinner table. You should get the best dinnerware that matches your dinner theme. If you have a caterer, then they would take care of it. Otherwise you can have your friends help you with the arrangement and decoration. Stainless steel is a good option but disposable plates are just as good. Keep the fork and spoon in place with napkins and tissues.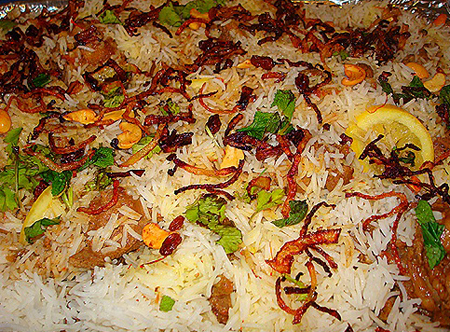 Menu
The ideal dinner meals menu should contain appetizers, entrees and desserts. Depending on your budget, you can choose as many items as possible. You can also use the ideas from your guests. Just include that in the invitation. Make sure you are aware of the allergies of your guests so that you can avoid unwanted items in the menu. It need not be just Indian cuisine. If you want some variety, you can try Continental or Japanese. Try asparagus and Parmesan puffs as starters. Or you can try Waldorf salad, sticky barbecued chicken wings, oyster Rockefeller etc.
Then you can include avocado mozzarella and tomato salad, baked Salcom creams, French conjoin soup etc. The main course can include spiced and super moist roast turkey, fish cakes, chicken Alfredo, luxury fish pie etc. You can also add some side dishes to the menu such as mashed potatoes, cranberry sauce, glazed beans with bread sauce, garlic bread and the like. Drinks can be included at your own risk. You should be sure that your guests are responsible drinkers and arrange a bartender with a separate drink table to cater to people who love a couple of drinks during party. Arrange for copious amounts of beer and wine. In addition, you can arrange white rum, whiskey and if you have many Keralites, lot of brandy.