Is your wedding coming up soon? Have you planned everything well? Whether you are planning a formal event or something casual you have to make sure everything is just right. You don't want to run around doing things at the last minute, but focus on the most important thing of the day – each other.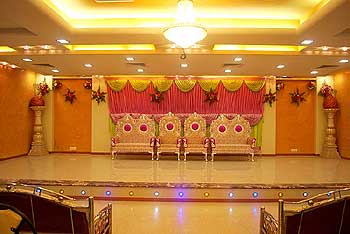 Weddings in Bangalore are becoming more and more extravagant by the day. Every couple wants to have the best they can afford on their special day. There are some really innovative ideas for wedding parties coming up these days. No matter what kind of wedding you are planning, you will need to find the perfect wedding venue for the day.
To find a wedding venue in Bangalore is not an easy task because of the vast number of choices that you have. Wedding is once in a lifetime event and you deserve nothing but the best of everything. You also have to make sure that you don't go overboard with your wedding expenditure.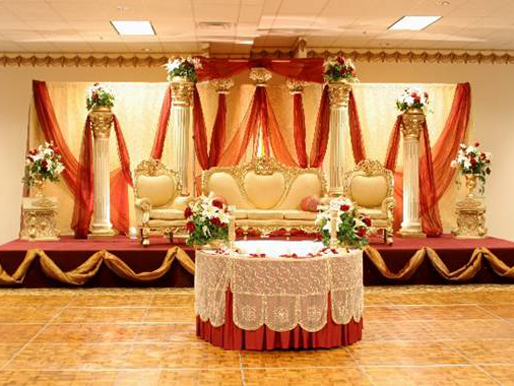 Here are some of suggestions for the best wedding venues in Bangalore.
Taralabalu kendra community Hall is one of the best locations for wedding parties in Bangalore. It is located at R.T Nagar, Bangalore and has some affordable rates for their wedding plans.
The Chandana Palace Kalyana Mandap is also a perfect place to hold a traditional wedding in Bangalore. You can make your wedding day the most cherishable event of your life by planning your wedding here. It is located in Vidyaranyapura Main Road.
The Pride Hotel is yet another sought after wedding venue in Bangalore. Though this is an extravagant place, the hotel offers a full range of wedding services and would be perfect for everyone who wants to make their wedding grand. They offer several themes of decoration for your wedding day.
Hotel Trinity at Cottonpet is also a good wedding venue in Bangalore. They have a 2000 sq feet hall which can comfortably accommodate the wedding ceremony and reception perfectly.
The 6th Avenue Hotel is a perfect venue for a couple who wishes to have an extravagant wedding party in Bangalore. With prudent lighting and amazing decoration, they can make your wedding nothing short of a fairy tale.
Hotel Pai Comforts has a roof top wedding hall which can accommodate more than 2000 guests. This venue is perfect for anyone who is planning a themed wedding in Bangalore.
There are several more wedding party venues in Bangalore. You must take a look at the best places that are close to your premises and choose the one that fits well in your budget.