Having an office party once in a while is very important. You need to get along with all your colleagues and a party would be the best time to get along. Almost all special events are celebrated in offices today. Office parties are usually held with lots of music, food and drinks. However most of the office parties in India do not include alcohol.
Here are some tips to arrange an office party in India.
Decide the date for the party: Office parties are usually held on a working day. However, if you cannot afford to lose a working day, then you must decide to hold the party on a weekend which is convenient to all your employees. Before deciding the date, you can hold a meeting with all employees and then choose the date that suits majority of them.
Decide the venue: After you have decided the date, you need to choose a nice venue for your party. If the office premises has a nice hall or outdoor area to hold a party, this would be a nice choice. Otherwise, you must choose a hotel party hall nearby where you can organize a perfect office party.
Send out invitations: You can choose free online invitations for office party from online invitation sites like Yoovite. Choose a good template, enter all the details and send the card to all employees at once. The employees can RSVP on the site as soon as they see the card.
Food for the party: You must organize food for the party according to the number of employees attending the party. Almost all the hotel party halls in Chennai, Bangalore, Kochi and other major cities offer the hall for free, but the food has to be ordered from them.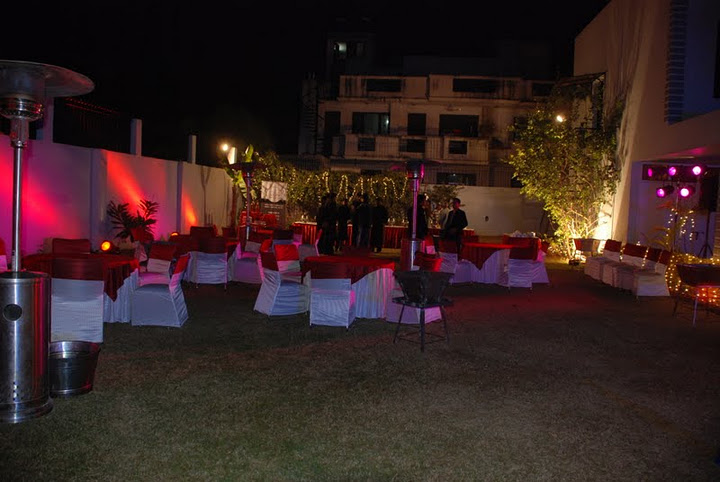 Organize entertainment for the party:
You must also have some good entertainment for the party. A DJ party is a good idea, however the expenses can be quite high if you are hiring a top DJ. If you want to keep the budget low, then you can get some of your talented employees to hold some good programs for the day. You can also have a simple dance party where all the employees can just have fun dancing with their friends. You can also organize some interesting games for the party. You can ask your employees to suggest games for the party. This way you can make sure that you organize games that are interesting to all of them.
Choose a dress theme: You can choose a good theme for your party and then ask your employees to follow this theme in their dressing for the party.
Have fun: Make sure all your employees have a lot of fun on the day. Don't get too busy with the organizing on the day of the party.