Your Mother is the most important person in your life. There is no better occasion than Mother's Day to show your mother how important she is to you. There are plenty of activities for Mothers Day Celebrations in India. If you want to invite all her friends along and throw her a special surprise party, then you must use the free online invitation cards like yoovite to make your job easy.
There are so many things to take care of and the most important point is to not leave everything for the last minute. You have to set everything up before the day and not rush through everything.If you are planning to hold a mother's day party on this special day, then you must first choose the venue for the party. The venue must be decorated well and it would be best to do everything as a big surprise to her. It would be great if you could make your mom stay away from the venue for a while you get ready with the decorations and preparation.You don't need to spend a lot of money for the decoration for party. You can use your skills to make the decorative material and also make sure that everything is eco-friendly. Just the party room and the entrance of your home needs decorations, so try not to be wasteful.You must also plan mother's day activities for the party. You don't want your mother to feel bored on the special day. She has to have fun with her friends as she is one person who has always taken care of making you feel happy.
You must plan some nice games for the party like antakshari, bingo, dumb charades or debate on a popular topic. If you like, you could also set up some entertainment programs like music, dance and skit to entertain you mother and her friends. Some nice poems about Mothers Day would be perfect.She has been cooking for you all her life. It is time that she got some rest. It would be great if you could cook up her favorite dishes on the day. If you are not a great cook, then it is a good idea to ask your aunt or someone else for help. If you don't want to cook, then you would have to spend some money from your pocket money for the food.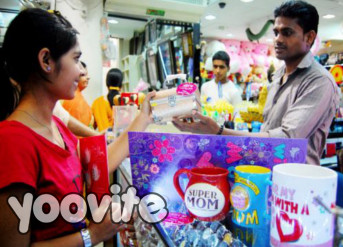 You definitely want to gift her something that makes her feel special. The best thing about gifts for mother's day is that just a thought of giving her a gift would mean so much to her. It would definitely bring tears to her eyes and make her feel special. Your mom is really the easiest person to please. She would be happy with a nice card and a big hug from you.