Kids parties in India are now getting more and more elaborate. Every kids wants a birthday party today and parents are out to make it the best day of their life. So, organizing birthday parties in Bangalore is now becoming a really hectic task.
Finding the best venues for kids party in Bangalore is one of the biggest task. Some years ago, birthday parties were small events organized at the kids homes with their closest friends and relatives. However things have changed for the better now.
Your kid must have the best birthday party that you can afford and for this you need to do some research.
It is easiest to find a party venue that will take care of the food for the kids as well. Fast food joints like KFC, McDonalds, and Pizza Hut are becoming the most popular party venues in Bangalore.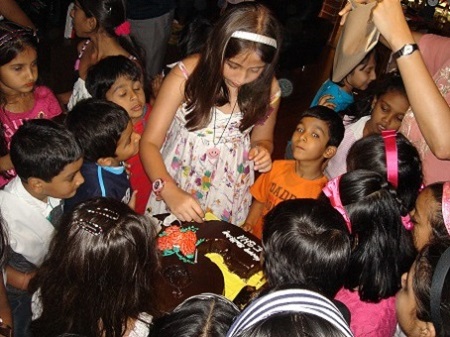 Such party venues in Bangalore also take care of the decoration and the games for the party. They will take care of the arrangements while you can sit back and relax.
Fast food would be the choice for kids party food any day. With an endless supply of pizzas, burgers, fizzy drinks and other crunchy delights, such venues would be a sure hit with the kids.
They could also have the occasional juggler or the magician to bring in more fun. There are other venues like Marry Brown and McDonald's which are popular for their kiddy-sized meals, toys and balloons. The kids would also love to have their picture taken sitting next to the clown.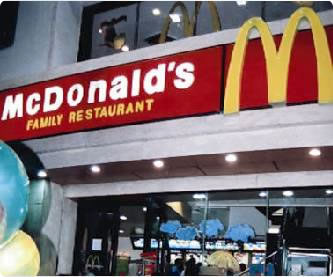 If you are holding the party for teens, then you could go for a place higher like Amoeba. The bowling alley and gaming fun along with the great food will keep the party a hit amongst the kids. It could definitely cost you a lot to hold a birthday party in Bangalore, but it would be a joy to watch your kid and her friends enjoy the whole effort.
Another good party venue for kids in Bangalore is Jaamba Jungle where they have coin-operated amusement games, video games and a soft play centre plus a multi cuisine menu especially designed for kids. A resort like Club Cabana would be really expensive, but if you want to have huge play areas and water rides, then this would do perfect. Other favorite places include Cubbon Park and Lal Bagh. Their open landscapes and toy-train rides are what make such venues a good spot for kids birthday parties.