It is a very important moment of your life when you are leaving your old house and entering a new one. Buying a house in Bangalore, Chennai, Cochin and other parts of the country is a dream come true for most Indians. This is why the feat of building or buying a new home is celebrated with great enthusiasm in India.
Just before you move to your new house, you think of different ways to celebrate the housewarming ceremony of your new home. It is considered very auspicious to hold the Griha pravesh ceremony before you start living in a flat or house in India.
A few things that you will need to keep in mind when you are organizing a house warming party in India are as follows.
Choose the correct time: Most of the Indians look for auspicious timing to enter a new house. This also has to coincide with a convenient time for all the guests that you are planning to invite for the Griha pravesh function.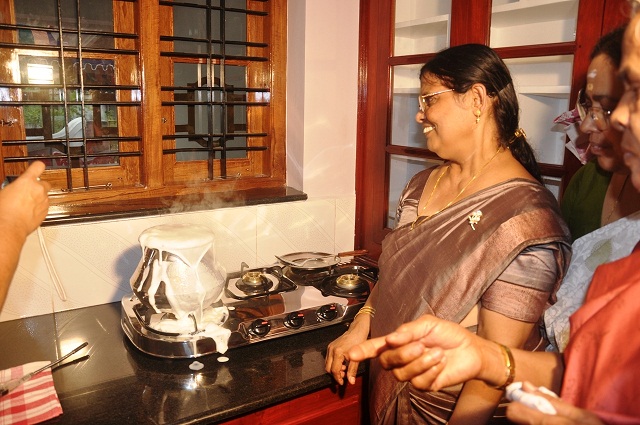 Use online invitations: You can now use online invitations for housewarming in India to make things much easier. By using online invites, you can easily make a guest list and invite everyone for the party within a few minutes time. Yoovite.Com has a wide range of Indian Housewarming invitation cards for you.
Decorations for your home: Keep the decorations simple. Plan all the interior decorations with the help of a designer. Filling your new house with all the furniture is not necessary during the time of the ceremony. You can have simple decorations like lighting candles, spraying room fresheners and keeping the house clean.

Food for the ceremony: Most Indians would love to give a feast to their guests on this special day. You can either order the food with a catering service or prepare everything at home. Make sure that you arrange the food according to the timing of the function. It would not be sensible to serve dinner to your guests at 4pm in the evening.
Thank your guests: Make sure you personally thank all the guests who made it to your house on the special day. You can also email them after the party saying thanks for coming.