Have you decided to hold a grand Diwali party in India? Then, it is important to send free online Diwali invitations to all your guests at the earliest.
After you have set up the date and time of the function, it is important to make a list of the guests you want to invite. It is very important that you must not miss inviting anyone important.
Planning your Diwali party in advance helps you to make all the necessary arrangements well in advance. It is best to send free online invitations for Diwali as the cards do not cost you a penny and they are so much more convenient and reliable.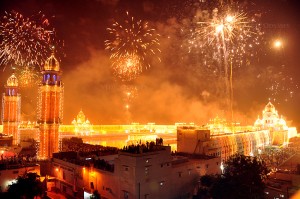 When you send free online invitations for Diwali, your job is done in less than a few minutes time. All you have to do is select your favorite Diwali invitation card template, enter in all the details like time, date and place and then add your guest email ids. After you have added all these details, just take a preview of your card and send the invitation to all in one click. Sending invitations cannot get easier than this. There are also free animated Diwali invitations available online now.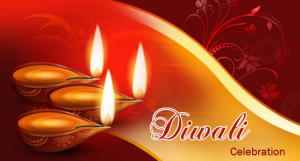 When you use the traditional printed cards for your party, there are chances that the card could get misplaced and it might also not reach your guest at the right time. What if the guest received your invitation mail only after the date of the Diwali party? This would be a real shame when you have organized such a great party and your friend or relative never even came to know about it in advance.
This is why it is important to create a proper guest list for your party beforehand and then use free online invitations, which can be sent to the guest within just a few minutes time.
When you use online invitations for Diwali, there are also options to import the contacts from your email address book. This way, adding guests to the invitation is so easy.
Sending free animated Diwali greetings and invitations will increase your impression to a great extend. Even when you are not spending a single penny to send these cards, your card looks very sophisticated and grand unlike the traditional printed invitation card, which will cost you a fortune.
The whole world is moving online now and it is high time we send free online Diwali greetings and invitations, which are so much more convenient and reliable. Using these cards can also greatly reduce the expenses that have to spent usually for weddings and other parties in India.
Create your Free Diwali Online invitation now!!