Young children would love to have some nice drama night celebrations in India. It is usually held for the kids aged between 9 and 14 years. It is most certain that the little children would love to act in dramas. Most of their role models would be the film actors and actresses and they would love to have a chance to do something like them.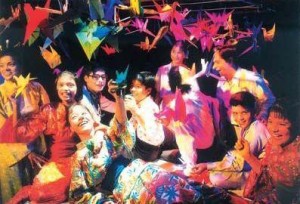 The drama nights for kids need not be a formal function and can be held just amidst all the family members. This could in fact be a part of some other family celebrations like birthday parties or engagement parties in India. There are so many things that have to be taken care of when you are organizing a drama night for kids in India.
The script of the drama is important. There are some gifted writers amongst the kids and if you can give them a chance to write out the scripts, it would be great. You can later read them and find out if any changes are to be made. If you can't get one of the kids to write the script, then you must just get together with friends and write out a short and simple script that would not run for more than 15 minutes. The kids would not be able to focus in a long play, so it is best that you keep it short. The dialogues must also not be too complicated, as this would make it difficult for them to memorize it. Remember it's for their fun and they should not find it very taxing.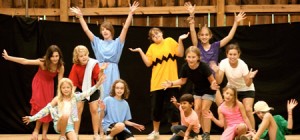 You also have to make sure that the kids get enough rehearsal before the drama night. It would also be a good idea to email the scripts to the kids, so that can be well prepared with the dialogues even before they come to the rehearsal. A drama dress rehearsal would also be great for the kids to get comfortable with their costumes before the program.
The costumes must also not be very complicated and uncomfortable. It is best if the kids can come dressed in any dress that they are comfortable in.
You must also set up a nice stage of the performance. If you have a nice garden, then you could just set a nice raised platform here with sufficient lighting. The terrace would also be a nice place to hold these drama nights for kids. Set up some curtains for the stage as well.
You must also arrange food for the drama night celebrations. The kids would definitely be hungry after all the excitement and enjoyments. So, make sure you have laid out a nice 3-course dinner for them.