Bakrid is celebrated by Muslims all around the world to remember the legendary saint, Prophet Ibrahim. The Muslims in India also celebrate this day in great pomp and splendor.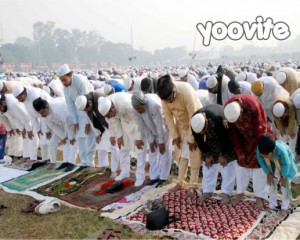 Sacrifice of animals is performed for the day and this is done to honor God according to their beliefs. The sacrificed animals are mostly four legged animals like goat, sheep or camel.
Every Muslim party would include the best kind of food that is ever served. Food is in fact the most important thing about Eid ul adha. The muslims usually include non vegetarian dishes like Banjari Gosht, Chicken Makhani, Mughalai Chicken curry, Arabic Biriyani, Kadai Chicken and lots more.
Along with the main course of dishes, the people are also offered snacks like Kofta kebab, Haleem, Badami Chicken, Nargisi Kofta, Naan, Baklava, Sohan Halwa, Gulab Jamuns and Emarti. Those who like to try something different must definitely try tasting exotic food like , Turkish Baklavah, Sawine, Balusahis, Lebanese Jounieh Sfoof, Maleeda and Burfi.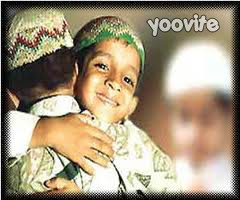 There are so many traditional practices for celebrating Bakrid parties inIndia. It is important that this festival is celebrated by taking fast and breaking the fast together. The house also has be fasting together and breaking the fast together for Bakrid. Some of the most common activities that you can engage in, when you are celebrating Bakrid in India are as follows.
Send your greetings across.
Get some nice and new clothes for the day.
You can also shower gifts on your loved ones for the New Year celebrations.
You must also try to give something in charity on the day. There is someone out there, who cannot celebrate the festival in great splendor owing to the less money they have. Giving your money in charity is indeed going to be helpful to them. This is one of main ideas of celebrating a festival like Eid.